SolarWinds Cloud encompasses Pingdom, AppOptics™ and Papertrail™ and is hiring for all teams.
All Global Jobs


What is SolarWinds Cloud?
SolarWinds Cloud provides full-stack cloud monitoring with the joint powers of Pingdom, AppOptics™ and Papertrail™. Together, these technologies provide an end-to-end view on performance of websites or cloud-based applications – from the user perspective throughout the infrastructure stack.
By offering solutions to monitor and manage cloud-based applications, infrastructure and logs, SolarWinds Cloud helps IT Pros, DevOps teams, developers, website and web application owners ensure a seamless experience for end users and manage the complexity of dynamic cloud infrastructure to drive maximum performance.

Web performance management
Pingdom provides website and web performance monitoring with the goal of making the web faster and more reliable for all. With trusted and extensive website monitoring capabilities, Pingdom users are the first to know if their websites are down or if customers are experiencing issues.
UPTIME MONITORING:

Tests websites or web apps every minute from locations around the world

REAL USER MONITORING:

Delivers insight into actual visitor experience by country, browser or device

SYNTHETIC TRANSACTION MONITORING:

Ensures that important web transactions (e.g. signup, login, checkout) work as expected

INCIDENT MANAGEMENT AND ALERTING:

Sends the right alert to the right person at the right time

FULL PAGE PERFORMANCE TESTING:

Identifies the impact on website performance for each element of the page: HTML, JavaScript, CSS files, images, etc.
View All Jobs at Pingdom

&

Real-time cloud monitoring
AppOptics™ is SolarWinds® next-generation SaaS-based application performance management (APM) and infrastructure monitoring solution with distributed tracing, over 150 integrations, and custom metrics that all feed into the same dashboarding, analytics, and alerting pipelines.
APPLICATION PERFORMANCE MONITORING:

Trace and visualize application bottlenecks. Broad language coverage: Java®, .NET, PHP, Python®, and Scala® are available now. Ruby, Go, and Node.js® are available in Beta.

SERVER AND INFRASTRUCTURE MONITORING:

Your key metrics in real-time dashboards. Enjoy unified dashboards, alerting, and management.

CUSTOM METRICS AND ANALYTICS:

Tie together your applications, infrastructure, and business metrics for amazing insights.
Papertrail™ is a cloud-hosted log management solution for faster troubleshooting of infrastructure and application issues.
AGGREGATE LOGS:

Consolidate syslog, text log files, Apache®, Windows® events, cloud hosting, MySQL®, and more.

TAIL AND SEARCH LOGS:

Search stored or streaming log data. Use the search query syntax to quickly troubleshoot issues.

INSTANT ALERTS:

Receive alerts via email, or send them to Slack®, PagerDuty®, or custom HTTP webhooks.

ANALYZE LOGS:

With log velocity analytics, visualize log throughput to quickly identify patterns and anomalies.
View All Jobs at AppOptics™ & Papertrail™
Not Ready to Apply? Stay in touch with Us
Connect to SolarWinds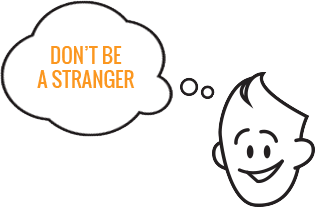 Monitor

Network Performance

Monitor & manage your network with unified visibility into fault, performance, availability, traffic, & configurations.

Optimize

Applications & Systems

Monitor and troubleshoot performance & capacity problems across your applications, virtualization, storage, and website—all from one unified dashboard.

Accelerate

Database Performance

Find & resolve your toughest performance issues on SQL Server, Oracle, Sybase, and DB2.

Enhance

Security & Compliance

Automate 24x7 security monitoring and response to stop threats in their tracks and maintain continuous compliance.
Learn more about solarwinds products